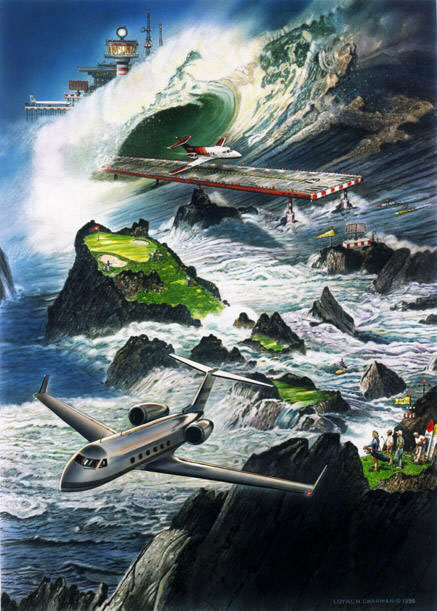 No. 31 Big Sur Golf & Flying Club.
To the cry of "Flaps up! Surf's up! Tee up!" pilots, surfers and golfers test their skills at this soggy club with a convenient seaside location. Mighty waves, raging tides and a well-watered golf course await your approach. Despite unpredictable currents, landings here are less challenging since the weather bureau took over tower duties. Pilots beware of hooks, slices and errant tee shots. Carts and aircraft to remain on paths at all times.
Handicap: watershear.
Print signed by artist Loyal H. Chapman